Group Painting Exhibition Hosted by ArtHelix
NYC: 20 – 23 October 2016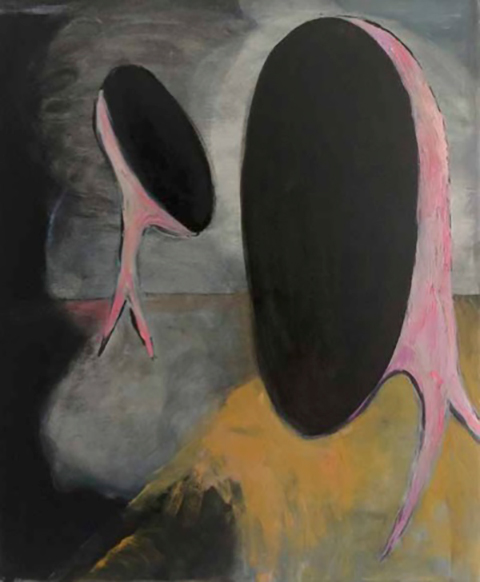 Contemporary British Painting is pleased to present Slippery & Amorphous, a group painting exhibition hosted by ArtHelix at the 2nd Bushwick International Exposition in Brooklyn, New York. Featuring the work of 10 painters, this exhibition explores the slippery nature of paint and the elusive language of painting which is central to these painters' practice.
Julian Brown, Simon Carter, Nadine Feinson, Paul Galyer, Paula MacArthur, James Petrucci, Alison Pilkington, Wendy Saunders, Ilona Szalay, Mimei Thompson.
The Bushwick International Exposition 2016 is the second biennial international collaborative exposition of galleries and projects in and around Bushwick, Brooklyn, NYC and was developed by Sluice http://sluice.info/er2016  and Theodore: Art http://theodoreart.com  Centotto http://centotto.com
Paula MacArthur and Wendy Saunders of Contemporary British Painting cordially invite you to attend; we will be open daily 12 – 6pm, Thursday 20 – Sunday 23 October 2016, with a special private view evening on Saturday 22 October from 6pm ArtHelix, 289 Meserole Street, Brooklyn, NY 11206 https://arthelix.com
Read the essay 'Natural Abstraction' by Katarina Blannin.
Download Press Release.