" …it is our aim to continue sharing our passion about painting as widely as possible."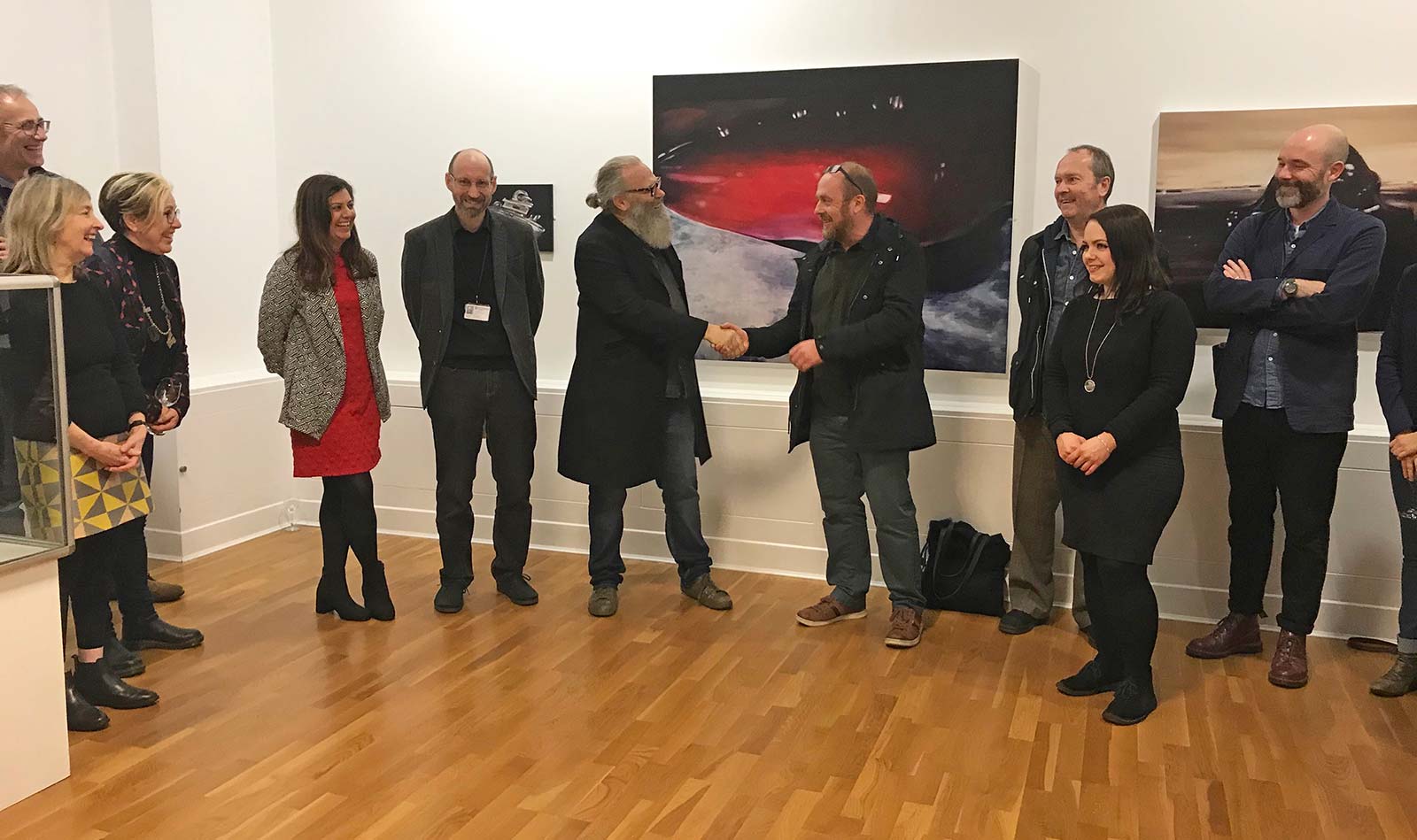 About us
'Contemporary British Painting' (also known as CBP) is an artist led organisation which explores and promotes current trends in British painting through group exhibitions, talks, publications, and by placing paintings in art museums. The group is run entirely by volunteers from within the membership.

We founded the The Contemporary British Painting Prize in 2016, an annual prize promoting the best of contemporary painting produced in the UK. Read more about the Contemporary British Painting Prize here.

Our members represent some of the most exciting emerging and award winning painting in the UK today and include John Moores Prize winners Paula MacArthur, Nicholas Middleton and Mandy Payne, Jonathan Vickers Award winner Natalie Dowse, British Academy awardee James Quin, Griffin Prize exhibitor Matthew Krishanu, Venice Biennale exhibitor Phil Illingworth, and Joanna Whittle, winner of the Valeria Sykes Award at the New Light Prize.

Membership
Membership to Contemporary British Painting is by invitation only, to painters working in the British Isles. Membership is reviewed annually and new members are considered through nomination by current members. CBP members are eligible to nominate new members based on a consideration of their recent and current work. The selection committee sits once a year. Membership criteria include the quality of the artist's work and their potential energy and commitment to contribute to CBP's activities. In addition, the winner of the Contemporary British Painting Prize each year is automatically invited to become a member. It is important to the membership that CBP is actively committed to equality and diversity, and this is reflected in our constitution. If you are interested in joining the CBP the best way to start is by submitting work to the Contemporary British Painting Prize and to develop relationships with existing members and the organisation. We encourage painters who are interested in joining the group to sign up to our newsletter, connect with us on social media and visit our exhibitions. Any painter can submit their work, free of charge, for Painting of the Day.
Please see here to view current members in the group.
History
Contemporary British Painting was founded in 2013 by Simon Carter and Robert Priseman, both painters who are hugely passionate about painting. Over the years they brought together a diverse group of painters from around the British Isles creating a forum for the discussion and promotion of contemporary painting. Thanks to Robert and Simon and the generosity of Father Stephen at St Marylebone Parish Church in London, CBP ran a programme of painting exhibitions in The Crypt space until May 2019. Robert also worked tirelessly to create other exhibition opportunities for CBP members and has placed their paintings in permanent collections around the world. He recently made the decision to focus on other projects and has now passed the organisation over to its members.
CBP has started a new chapter. A new constitution was agreed by our members and we're working hard on forthcoming group exhibitions as well as organising the annual Contemporary British Painting Prize for non-members. We also continue to share as much painting as we can through our social media channels (@paintbritain).
CBP members are scattered throughout the UK and Ireland so it makes perfect sense for us to travel around the British Isles. It's very easy to fall into the trap of becoming too London-centric and miss out on all the hundreds of fantastic spaces elsewhere, so it is our aim to continue sharing our passion about painting as widely as possible.

Committee
Our committee is made up of members of CBP, nominated and voted for by our members.
Amanda Ansell
Marco Cali
Gordon Dalton
Natalie Dowse
Phil Illingworth
Paula MacArthur
David Manley
Joe Packer
Ruth Philo
Narbi Price
Judith Tucker
Joanna Whittle