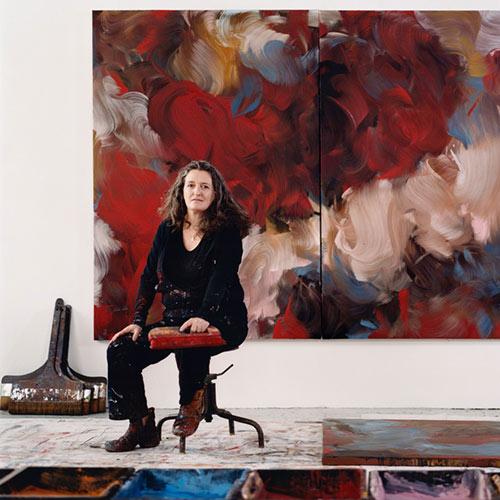 A Geography of colour
Erin Lawlor
This month on 'A Geography of Colour' Ruth Philo talks with painter Erin Lawlor about her relationship with colour.
Erin Lawlor is a contemporary British painter who lives and works in London. After receiving her BA History of Art in 1992 from the Sorbonne University Paris, Erin was based in France until 2013 when she returned to the UK.
Since her first solo show in Paris in 2010, she has exhibited extensively around the world. Recent solo gallery exhibitions have included 'Earthly Delights' at Vigo Gallery, London in 2023 and solo shows at Miles McEnery Gallery, New York in 2022, at Luca Tommasi in Milan in 2021 and at Fox/Jensen/McCrory Gallery, Auckland, in 2020. In 2017 a survey exhibition of Erin's work 'Onomatopoeia' took place at the Rothko Centre, Daugavpils, Latvia, and her work was showcased in 'Maleri.Nu/Paint.Now' at the Ny Carlsberg Glyptotek Museum, Copenhagen in 2016. Earlier in 2023 she had her first institutional exhibition in the UK, 'Invincible Summer' at Wellington Arch, London in partnership with Apsley House and English Heritage.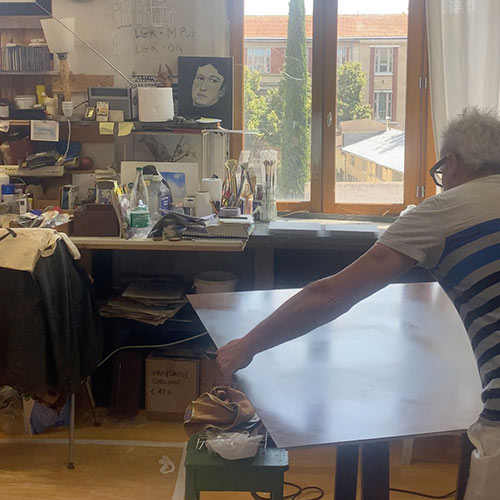 A Geography of colour
Siemon Scamell-Katz
This month on 'A Geography of Colour' Ruth Philo talks with painter Siemon Scammell-Katz about his relationship with colour. Siemon is a contemporary British painter, who has recently moved to France, living and working between La Soutteraine and Paris, France.
Siemon's practice is based on an understanding of the way humans see. In his mid-twenties, he launched a business that researched human behaviour and pioneered eye tracking, a technique which allowed him to understand how we see – and interpret what we see. Rejecting realistic painting or photography as 'a false record of experiential reality', he has discarded everything representative and iconographic. Instead, he uses his knowledge of human vision to create works that draw their viewers in, allowing them to experience the fundamental feeling of the represented landscape and the Sublime, often in a deeply spiritual way. His paintings are non-figurative, abstracted from place and landscape in oil and enamel on aluminium – his process aims to remove both the frame and the icon so that the viewer is asked to look without seeing but feeling.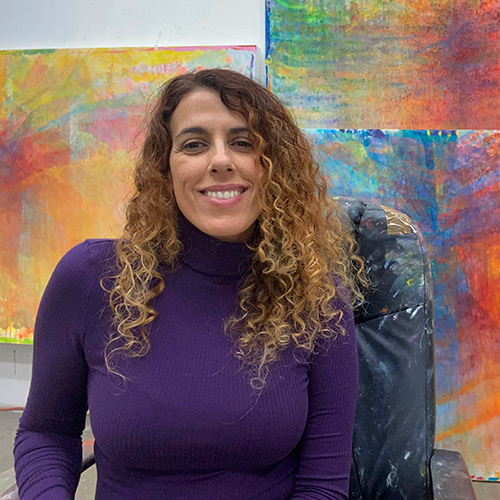 A Geography of colour
Rema Ghuloum
Rema Ghuloum is a contemporary American painter who lives and works in Los Angeles, California.
She makes vibrant abstract paintings that have many layers, built up and sanded down to reveal their archaeologies. As the introduction to the show 'Things Seen' at Make Room, Los Angeles says of Rema, 'she uses the push-pull dynamic of foreground and background to form paintings layer by layer until they attain a kind of resonant vibration in which pure light breaks into its component rays, the canvas fluttering like a technicolor veil in the sun'.
She received her BFA in Drawing and Painting from California State University, Long Beach in 2007 and her MFA from California College of the Arts in San Francisco in 2010. Rema has exhibited nationally and internationally and has been the recipient of multiple grants including the Pollock-Krasner Foundation Grant, the Joan Mitchell Foundation Grant, Davyd Whaley Foundation Artist-Teacher Grant, and the Esalen Pacifica Prize. Rema's work has been reviewed in Art Forum, Hyperallergic, CARLA, the Los Angeles Times, Fabrik, among others. Rema Ghuloum is represented by Philip Martin Gallery in Los Angeles.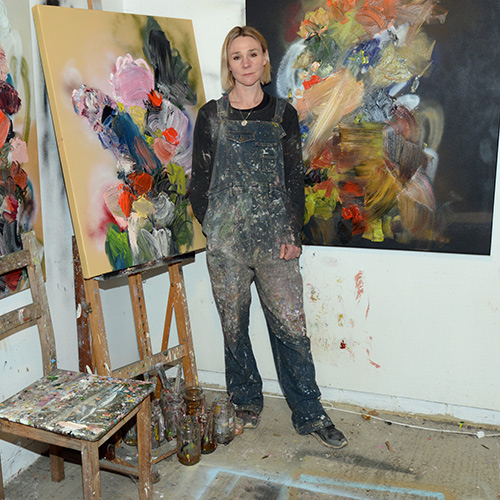 A Geography of colour
Miranda Boulton
Miranda Boulton is a contemporary British painter who lives and work in Cambridge, UK. She studied Art History at Sheffield Hallam University and at Turps Banana Art School in London.
In 2021 she won the Jacksons Painting Prize. Notable exhibitions include: Royal Academy Summer Exhibition 2016 & 2019, Creekside Open 2019, ING Discerning Eye 2021 and the Young Masters Autumn Exhibition 2022.
She describes her paintings as Nature Morte of flora. Her work is a response to historical references within this genre. Art historical images are translated through memory into a contemporary pictorial language, linked through expressive colour, gesture and form. Each painting is an ongoing conversation between past and present, an exploration of new forms from old imagery and narratives.
A Geography of colour
Simon Callery
Simon Callery challenges what painting can do today. He makes work that exists on the margins of what can be understood as painting. On his studio wall is written the word 'INVERT' to remind him every day to subvert the established conventions of image-based painting, to find new roles and develop new forms for painting. He intends that an encounter with one of his paintings is as much for the body as it is for the eye.
He has worked in the landscape alongside field archaeologists on many projects and applies this knowledge he find here to works made in the urban environment and also to developing studio based work. The visceral qualities of the excavation sites have made him sensitive to the physical qualities of landscape and the relationship of material to time. He embraces the fact that his paintings share spatial qualities we associate with sculpture.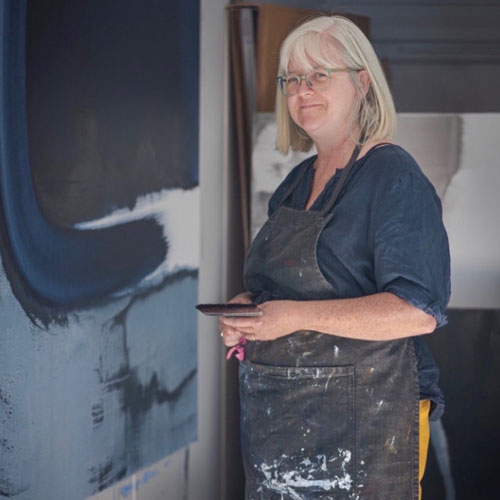 A Geography of colour
Sarah Needham
Ruth speaks with Sarah Needham, a painter who lives and works in North London. Her work is concerned with the way in which pigments leave material colour across human history, geography and traces of our interactions. Often something happening now prompts Sarah's research into a historical event or place and her paintings develop from this. Sarah make oil paints by hand from pigments and often sources these in the landscape relevant to a particular project. There is a sense in which these colours hold nuance and space for connection as well as symbolism. Her work is abstract and she describes her paintings as 'spaces to fall into'.
Podcasts: Painters Today
Painters Today, hosted by Lucy Cox on Soundcloud, is a visual arts podcast featuring contemporary British artists.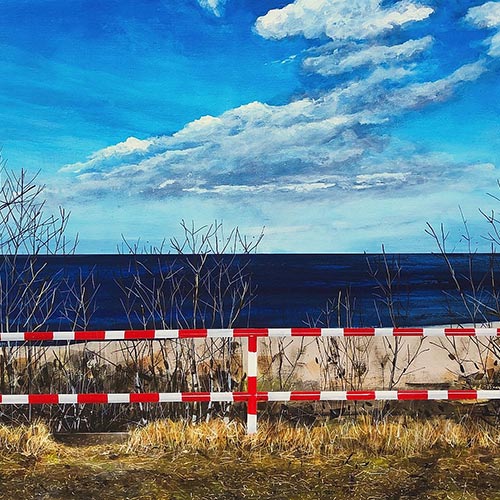 Painters Today
This Must Be The Place: Narbi Price
Narbi and I discuss the Ashington Painting series that informs his PhD thesis; his visit to Gdańsk, Poland; painting and photography, and why historical events and locations, from iconic street corners, to gruesome scenes, to the poignant and personal, fascinate him.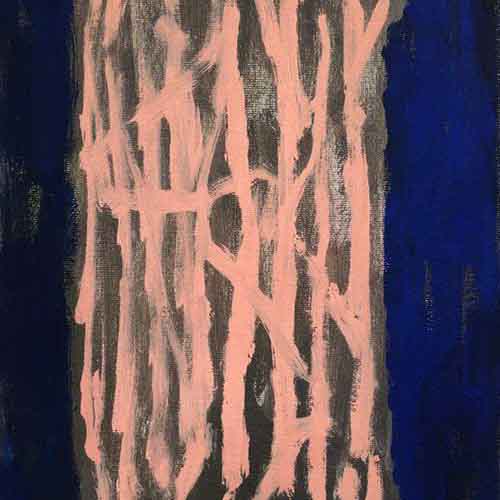 Painters Today
Notes to myself: Keith Murdoch
Keith and Lucy discuss the power of the North Sea landscape, recent and long-term memory, Turner, Raoul De Keyser, the relationship between working in the studio and outdoors, translating feelings and experiences into painting, what it means to capture the 'thingness' of nature, the ability to finally enjoy Picasso's paintings, and the importance of having go-to artists during times of doubt.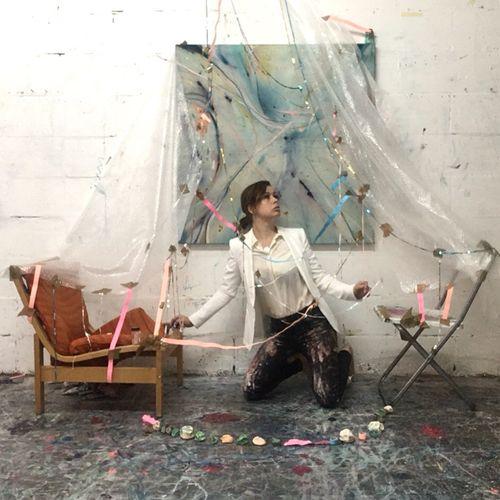 Painters Today
Fragility Spills: Clare Price
Clare and Lucy discuss Clare's 2018 solo show Fragility Spills, social media as a 'safe space', gender, identity, duality, Soho's clubbing and art scenes during the 1990s, performativity and painting, and why painter Joan Mitchell is an inspiration.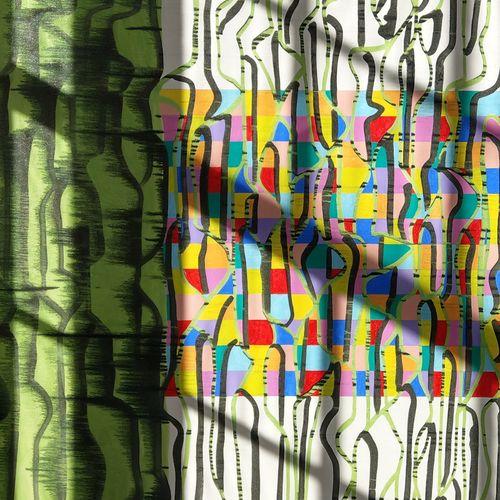 Painters Today
Ennui Refigured: Freya Purdue
Freya and Lucy discuss the meaning behind Freya's two-person exhibition 'Ennui Refigured', the nature of digital boredom, spirituality and the human condition, ancient cultures, Africa, Agnes Martin, Frank Stella, Larry Poons, space exploration, painting and limitless inspiration and the power of Jackson Pollock's 1943 artwork 'Guardian's of the Secret'.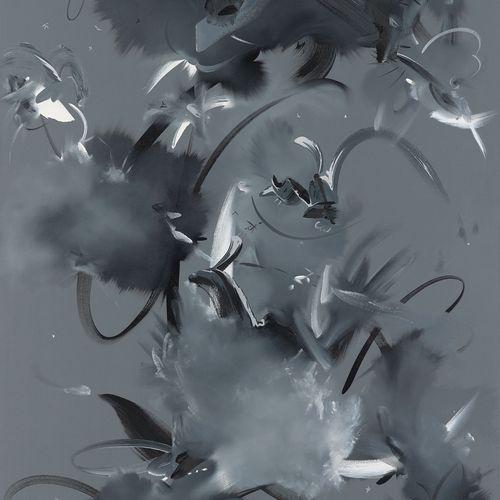 Painters Today
Fiona Rae
Fiona and Lucy discuss the relationship between primitive mark-making and charcoal drawing, art history, the notion of 'shy painting', making sense of chaos, finding balance between acceptance and criticality, Picasso, poetry, Disney cartoons, Van Gogh's sunflowers, Rauschenberg, De Kooning and using drawings as 'spirit guides'.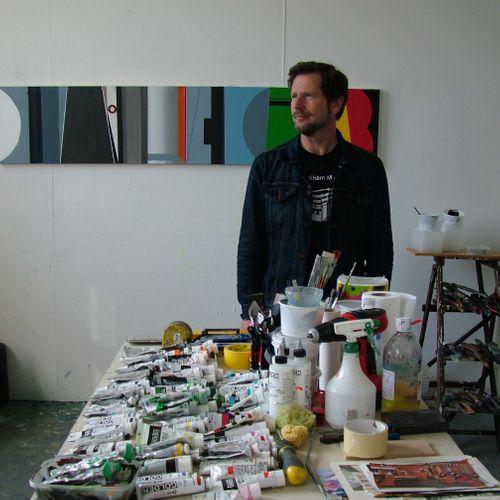 Painters Today
Colours & Games: Laurence Noga
We discuss Laurence's 2017 solo show 'Open System' at the C&C Gallery in London, his father's memorabilia and obsessive collecting, the reasons why he titles paintings after particular colours as well as the Bauhaus Moment, collage and assemblage, Paul Klee's fascination with gardens, the harmonic balance of colour and his favourite recent exhibitions.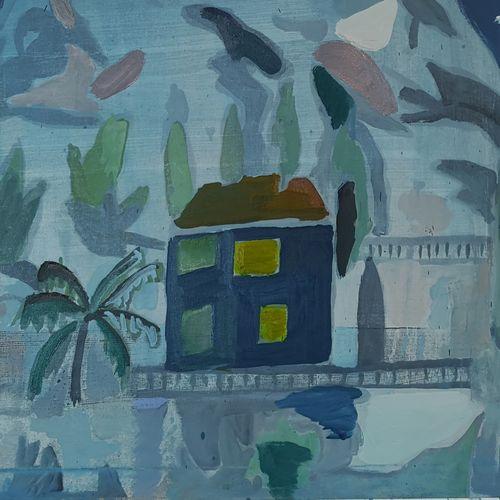 Painters Today
Cordillera: Nick Carrick
We discuss his current studio practice and regular visits to Valencia, the beauty of Spanish culture and why painters desire sanctuary, the philosophy of walking and returning to places, plein air drawing and memory, and Susan Sontag's thoughts on Howard Hodgkin.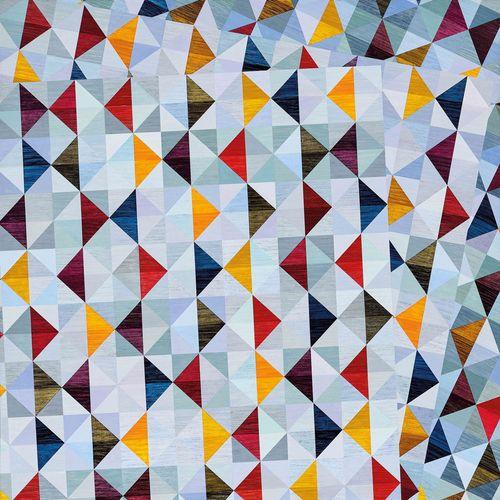 Painters Today
Your Eyes Shall Be Opened: Biggs & Collings
Subjects include the similarities and the differences between painting and mosaics, the confines of the grid, working collaboratively in the studio, decoration and visual restlessness, Genesis, James Tissot's painting 'The Last Evening' and coping with the art world.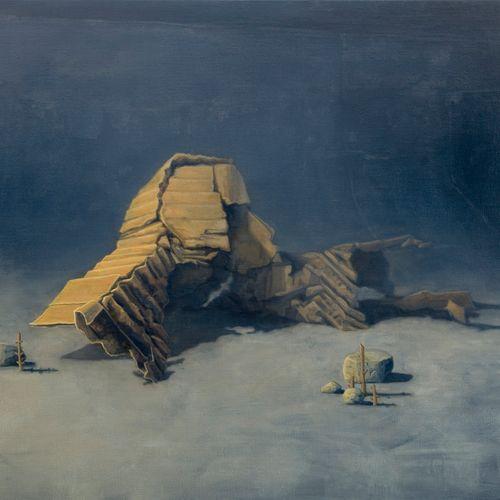 Painters Today
Archetypes & The Romantic Landscape: Tom Down
We discuss his studio plans, oil painting techniques, imperfections and the craft of model-making, archetypes, romanticism, geodesic domes, Google Earth and science fiction and the 'hopefulness' of landscape painting.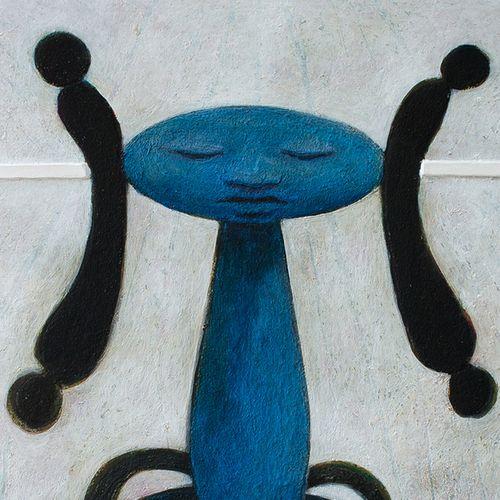 Painters Today
Companion Pieces: Robert Fitzmaurice
We discuss figuration and ambiguity in contemporary painting, his exhibition 'Soldier' held at Sandham Memorial Chapel in Hampshire, England, and the upcoming show 'Companion Pieces' in London, dualities and multi-layered meanings, Velasquez, Bacon, Goya and Picasso, and the importance of 'refreshing the tradition'.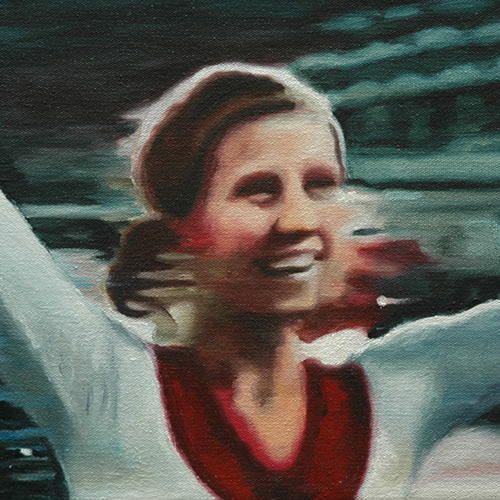 Painters Today
Recognising The Familiar: Natalie Dowse
Lucy and Natalie discuss Natalie's Olga series, femininity and the Soviet machine, appropriation, parody and Stubbs's Whistle Jacket, painting, film and toying with reality, and Natalie's favourite painters George Shaw and Gerard Richter.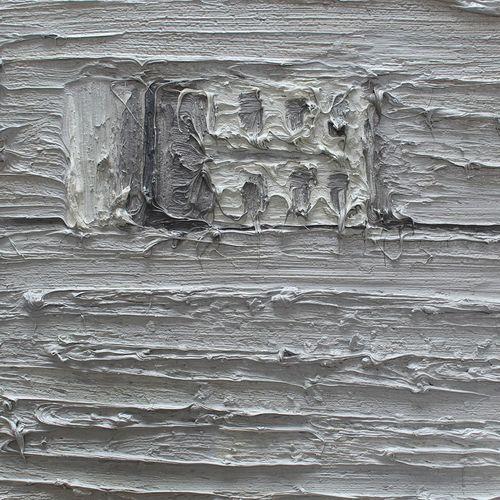 Painters Today
Crocodile Skin & Pill-Packets: Alex Hanna
Alex and Lucy discuss mundane objects and capturing the ambiguity of still life painting, industrial paints, fighting against materials and communicating with painters from the past.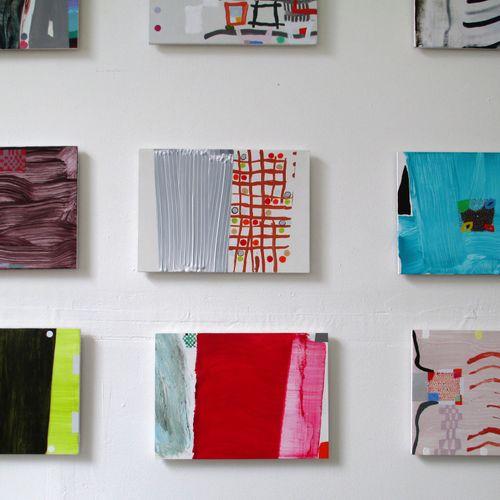 Painters Today
The Actual & The Virtual: Jeff Dellow
Jeff and Lucy discuss Jeff's fascination with film and latest shows 'Visual Stream' and 'Surge', Deleuze's concept of the actual and the virtual and the decline of abstraction in the 1980s.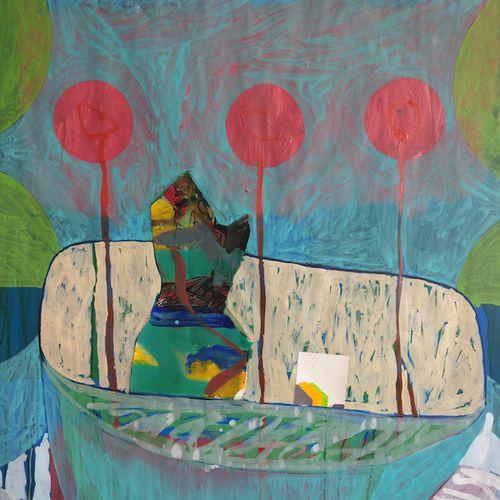 Painters Today
Very Like Jazz: David Manley
Our discussion encompasses the relationship between jazz, painting and risk-taking, multifaceted practices, photography, and Simon Schama's landscape and memory.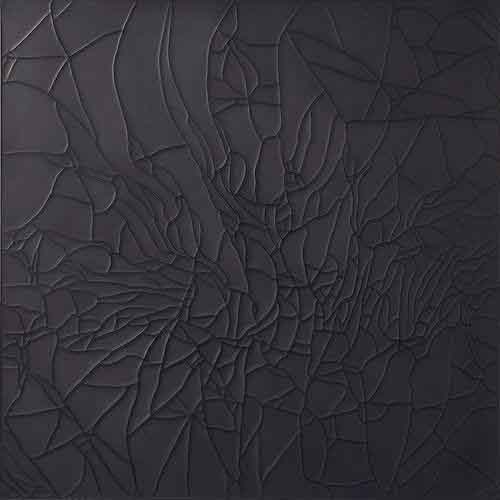 Painters Today
Process & Rituals: Susan Gunn
Our discussion includes her recent visit to China, traditional painting techniques and how repetition develops into rituals, Manchester's art scene, David Bowie and the beauty of imperfection.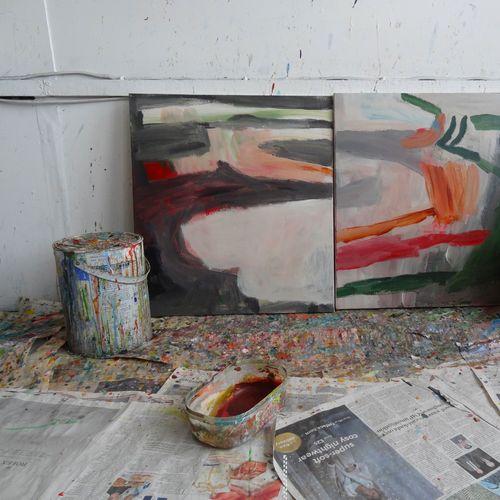 Painters Today
Carter's Kingdom: Simon Carter
Simon Carter and Lucy Cox discuss spirituality, Simon's latest body of work and solo exhibition 'the Beaumont Paintings', the importance of landscape painting, what it means to be human, romanticism, and Georg Baselitz.