Solo show by Matthew Krishanu and curated with Anneka French.
Westminster Reference Library: 27 October to Saturday 05 November 2016
Expatriates is a solo exhibition of paintings of English expatriates in India and Bangladesh. The portraits are shown alongside fragmentary landscapes that depict trees, overgrown ruins, and old missionary buildings. A colonial history of cultural power and exchange is evoked – represented in the poses the expatriates assume, the clothes (or costumes) they wear, and the buildings and scenery they inhabit.
Matthew Krishanu was born in Bradford, UK, and spent his childhood in Bangladesh.
Expatriates is the first of a series of solo shows programmed by Contemporary British Painting, an artist-led organisation which explores and promotes current trends in British painting.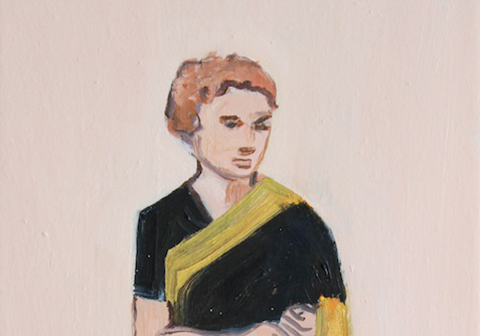 Westminster Reference Library (1st floor), 35 St Martin's Street, London, WC2H 7HP
Preview: 6 – 8pm Wednesday 26 October 2016
Dates: 27 October to Saturday 05 November 2016
Opening Times: Monday to Friday: 10am – 8pm, Saturday: 10am – 5pm, Sunday closed.
Matthew Krishanu (b. 1980) lives in London. He completed an MA in Fine Art at Central Saint Martins in 2009. Recent exhibitions include: Aviary, Transition Gallery (2016); Contemporary Drawings from China, Xi'an Academy of Fine Arts, Xi'an Province (2015); Another Country, The Nunnery (2014); Mission (solo), St Marylebone Crypt, London (2013); We Were Trying to Make Sense, 1Shanthiroad Gallery, Bangalore (2013).