We are very pleased to announce the two exhibitions for the Contemporary British Painting Prize 2022. The first will open at Huddersfield Art Gallery and the second at Thames-Side Studios Gallery, London.
The 17 finalists are: Daniel H Bell, Sophie Birch, Helen G Blake, Andrew Bryant, Lesley Bunch, Michelle Conway, Seungjo Jeong, Bernadette Kiely, Helen Kincaid, Lindsay Mapes, Sonia Martin, Samuel O'Donnell, Mahali O'Hare, Simon Parish, Jen Roper, Shawn Stipling and Mimei Thompson.
The winner will be announced at a private view at Huddersfield Art Gallery on Saturday 17 September, and will be selected by our three judges: Hettie Judah (writer and art critic), Geraldine Swayne (artist) and Grant Scanlan (Curator at Huddersfield Art Gallery).
Please note that due to the death of Queen Elizabeth II the CBP Prize opening is now a private view by invitation only. The exhibition will be open as usual from Wednesday 21 September.
The 17 finalists were selected from over 1000 artists by a panel of four members of CBP, this year, Susan Absolon (the winner of the 2021 prize), Deb Covell, Paul Newman and Casper White.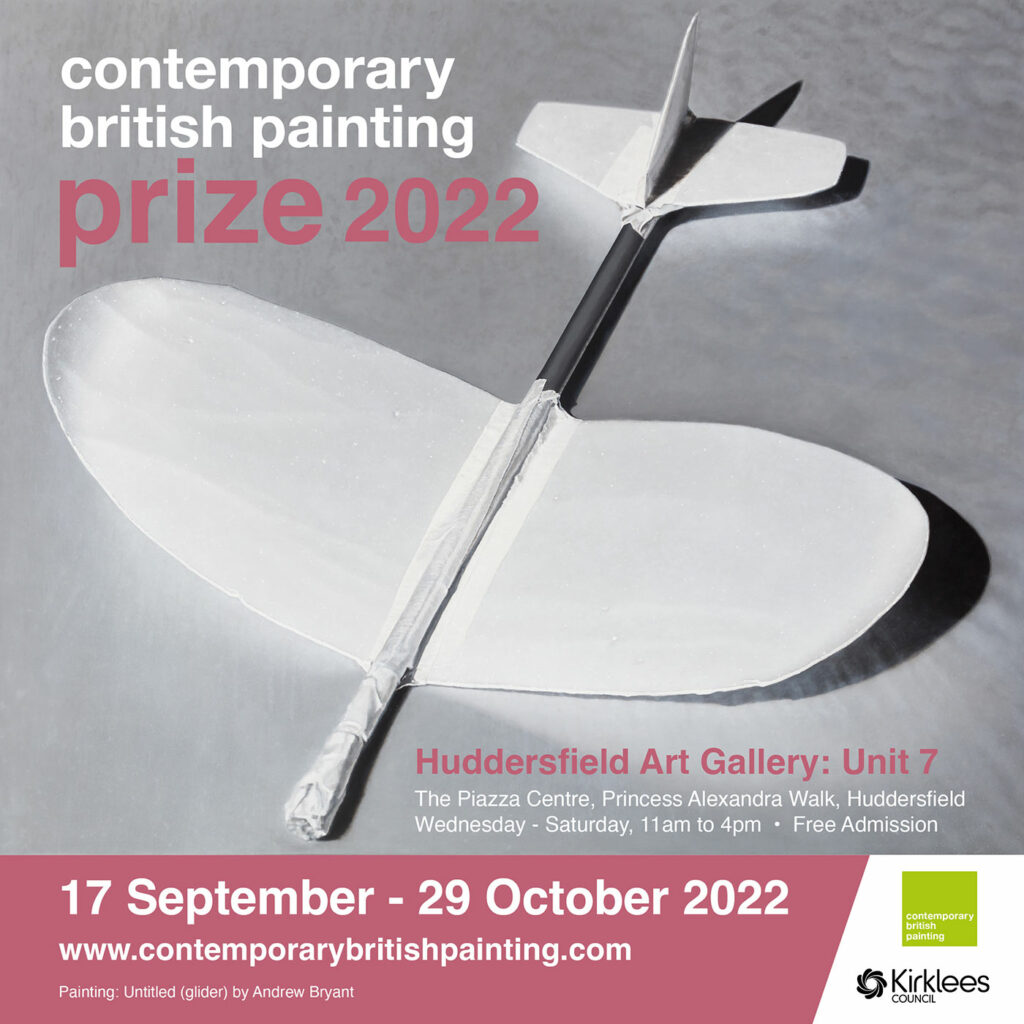 The Exhibitions:
Huddersfield Art Gallery: Unit 7
The Piazza Centre, Princess Alexandra Walk, Huddersfield HD1 2RS
17 September – 29 October 2022
Thames-Side Studios Gallery
Thames-Side Studios, Harrington Way, Warspite Road, Royal Borough of Greenwich, London SE18 5NR
11 – 27 November 2022
A beautifully produced catalogue featuring the works of all the shortlisted artists will accompany the exhibitions. These will be available at the venues and to purchase on our website soon!
We would like to thank John Talbot, collector of contemporary painting, for his generous donation that has enabled us to increase the value of the prize, our judges and selectors, Huddersfield Art Gallery and Thames-Side Studios.