And the winner is…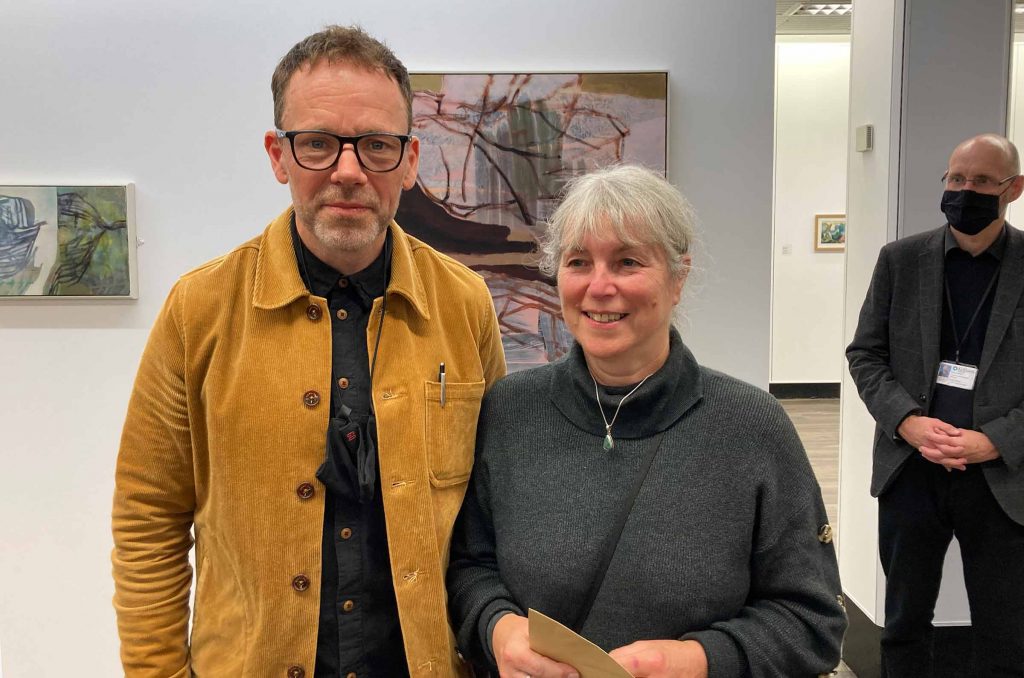 We are thrilled to announce that the winner of the 2021 Contemporary British Painting Prize is Susan Absolon, and the Highly Commended Award winner is Hannah Murgatroyd.
Our congratulations go to all of the short listed artists for making such a strong competition. The judges were delighted with the exhibition, commenting that the strength of the work did not make their task easy.
The 15 shortlisted artists are: Susan Absolon, Tony Antrobus, Roland Hicks, Martyna Lebryk, Donna Mclean, Hannah Murgatroyd, Christina Niederberger, Sarah Poots, Daisy Richardson, Tom Robinson, Jesse Leroy Smith, Gary Spratt, Bill Stewart , Zack Thorne and Jan Valik.
Work by all 60 long listed artists is being shown in the gallery on a large screen, and will soon be available to view in a virtual gallery.
Our thanks go to the selectors David Ainley, Karl Bielik, Sikelela Owen and Jo Whittle, to the Judges Matthew Burrows MBE, Julie Lomax and Grant Scanlan, our behind-the-scenes team from CBP who work so hard to make the prize possible, and of course to every one of the painters who entered this year's prize. We never fail to be impressed by the standard of submissions, testimony to the wonderful painting that is being produced in the British Isles today.
You can order a copy of the catalogue with an essay by Matthew Burrows MBE here