The Contemporary British Painting Prize 2019 exhibition tours to its second venue in London.
ASC Gallery, The Chaplin Centre, Taplow House, Thurlow Street, London SE17 2DG.
7 February – 13 March 2020 – Monday – Friday, 10am – 5pm – Admission free.
Artists' talk 4pm – 6pm led by 2018 prizewinner Joe Packer & private view 6pm – 8pm Friday 7 February.
Artists: Louise Bristow, Stephanie Douet, Kirsty Harris, Helen Hayward, Adam Hennessey, Juliette Losq, Scott McCracken, Jo McGonigal, Ruth Murray, Diana Taylor, Joanna Whittle and Maddie Yuille.
Read the easy by Griselda Pollock on Joanna Whittle's painting.
Download the catalogue.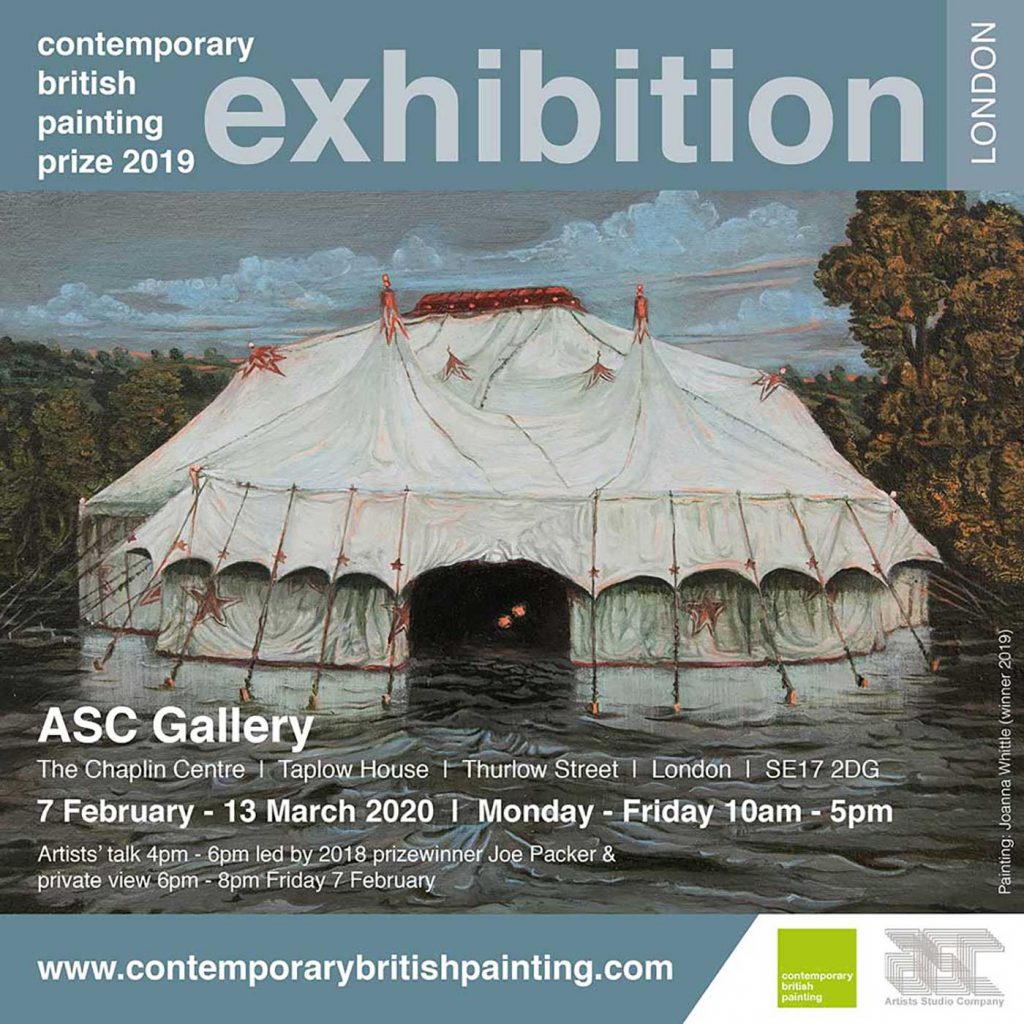 The twelve shortlisted artists were selected by four painters: Lisa Denyer, Geraint Evans, Joe Packer (winner of the Contemporary British Painting Prize 2018) and Judith Tucker. The winner of the 2019 prize was Joanna Whittle who recieved £2000, an essay written by Griselda Pollock, an invitation to join Contemporary British Painting and to be one of the selectors for the next CBP Prize. Adam Hennessey was awarded 'Highly Commended', congratulations to both painters and all the other exhibitors.
The prizewinning artist, Joanna Whittle, was chosen by our three judges, Graham Crowley, Griselda Pollock and Grant Scanlan.