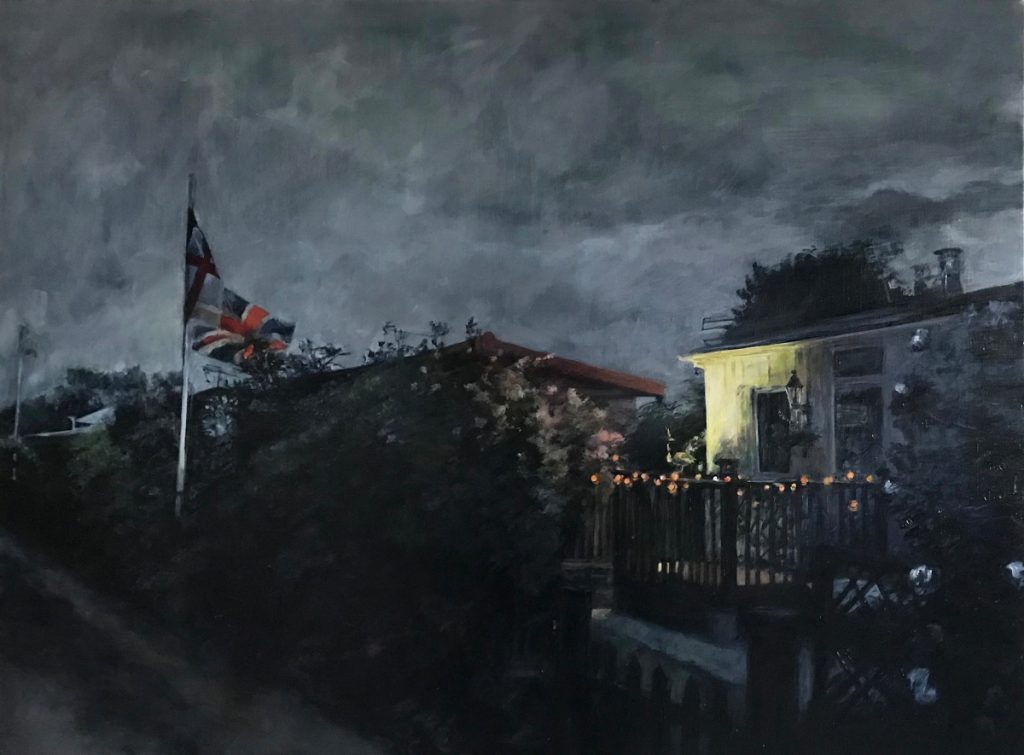 Where We Live is an artist-curated exhibition that brings together a group of painters whose work arises out of a sustained attention to a specific place or locality over a long period.
The exhibition aims to put a focus on visual aspects of social environments in England which are overlooked and under-regarded. It seeks to demonstrate the role that painters can have, through slow immersion, absorption and observation, in making aspects of the contemporary socio-political and urban environment visible.
The show presents five locations across England that have been the subject of intense scrutiny through the eyes of the artists. Taken cumulatively, these series of works provide a concentrated and often critical perspective on the social landscape of England at a time of profound political and social change.
Trevor Burgess has made residential housing in London the subject of a series of over 60 paintings that obliquely critique contemporary obsessions with housing as a property market commodity.
Jonathan Hooper has, for over ten years, intensely and exclusively focused his painting on observation of the urban and suburban environment of Leeds.
Mandy Payne has devoted nine years to paintings focused on Park Hill, Grade II* listed Sheffield council estate, one of Britain's largest examples of Brutalist architecture.
Narbi Price's series of paintings of Ashington, Northumberland are the product of many hours spent walking the streets of what was once the world's largest mining village, in the footsteps of the Ashington Group of Pitmen Painters, recording a changed post-industrial landscape that they would barely recognise.
Judith Tucker's ongoing series of paintings Night Fitties, are devoted to the chalets on the Humberston Fitties in Lincolnshire as a locus for exploring how notions of place, identity and Englishness are constructed.
Millennium Gallery, Arundel Gate, Sheffield S1 2PP
Exhibition dates: 15 January – 5 June 2022
Opening times: Tue – Sat 10am-5pm and Sun 11am – 5pm
Admission free
https://www.museums-sheffield.org.uk/museums/millennium-gallery/exhibitions/where-we-live