Paintings by Jules Clarke
Westminster Reference Library Exhibition Space: 3 July – 8 July 2017
As part of an ongoing series of solo shows featuring artists from the Contemporary British Painters group, Jules Clarke will be showing new work from 3-8 July.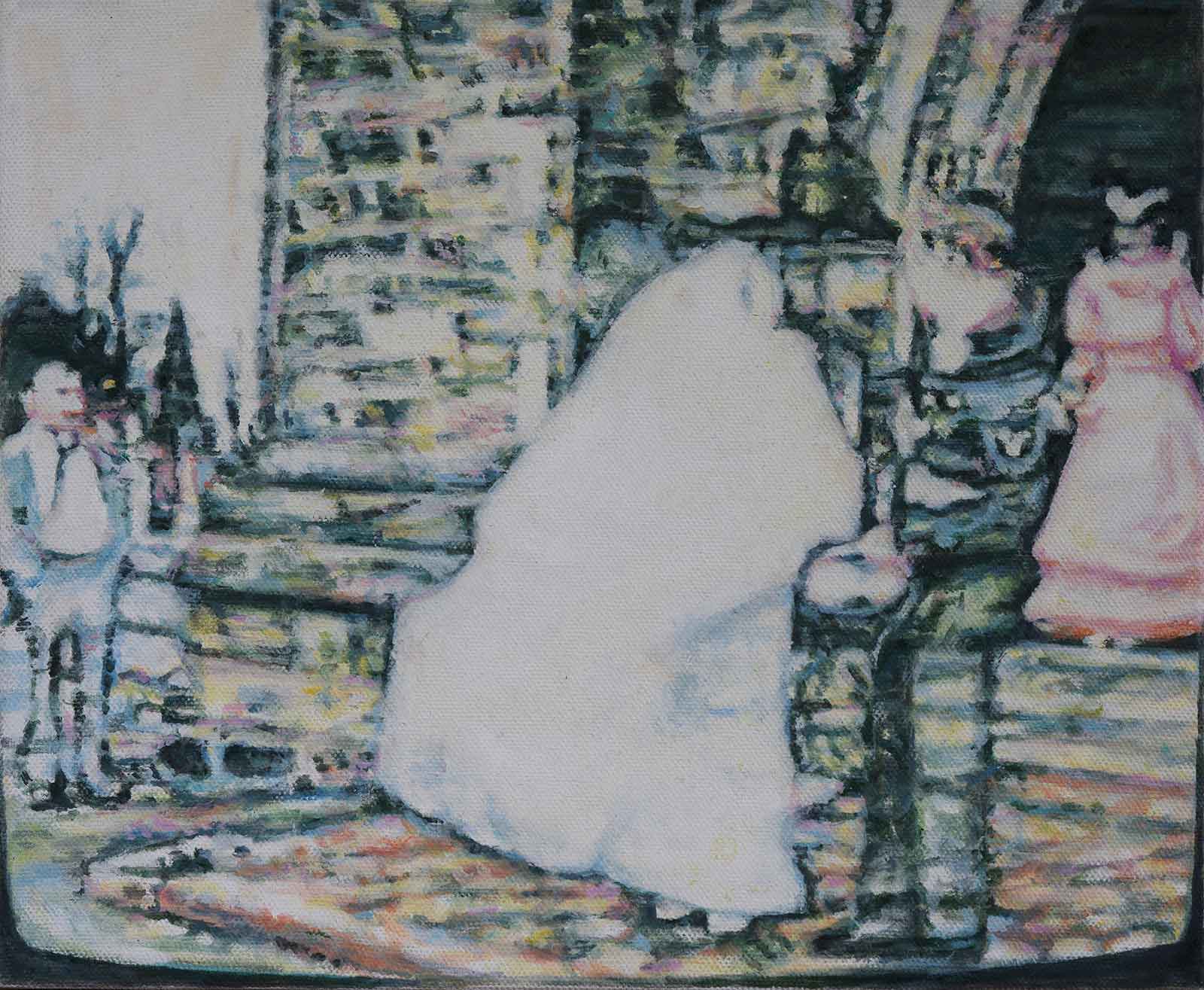 The fluidity of paint is used to describe one moment becoming another; an unstable world explored through the withdrawal of a still image from a moving one. The relationship between the hand-made mark and digital traces of an event creates a turbulent painted space where borders between people and things can become ambiguous, allowing new forms to emerge like animals or ghosts. Patterns fold subjects into their surroundings, as people become part of the curtains or a cabin combines with the woods.
'The Yellow Wallpaper' (1892) is a short story by Charlotte Perkins Gilman. The subject's emotional state is linked to the yellow wallpaper of a room where she is confined as a 'rest cure' following the birth of her first child. Her account tracks her own mental breakdown as she sees a woman trapped in the pattern of the wallpaper.