"I do hope that viewers and the entrants alike gain a desire to see more of each other's practices, building frameworks of understanding, allowing us to see every artist's practice as equally worthy and worth engaging with."
Casper White, joint CBP panel selector for the 2022 prize
Contemporary British Painting Prize 2022
Artist Lesley Bunch was the prizewinner of the 2022 CBP Prize, receiving £8000, an essay written about her painting practice by writer and art critic Hettie Judah, membership to Contemporary British Painting and to be one of the selectors for the 2023 CBP Prize.
Helen G Blake was awarded the 'Highly Commended' runner-up prize.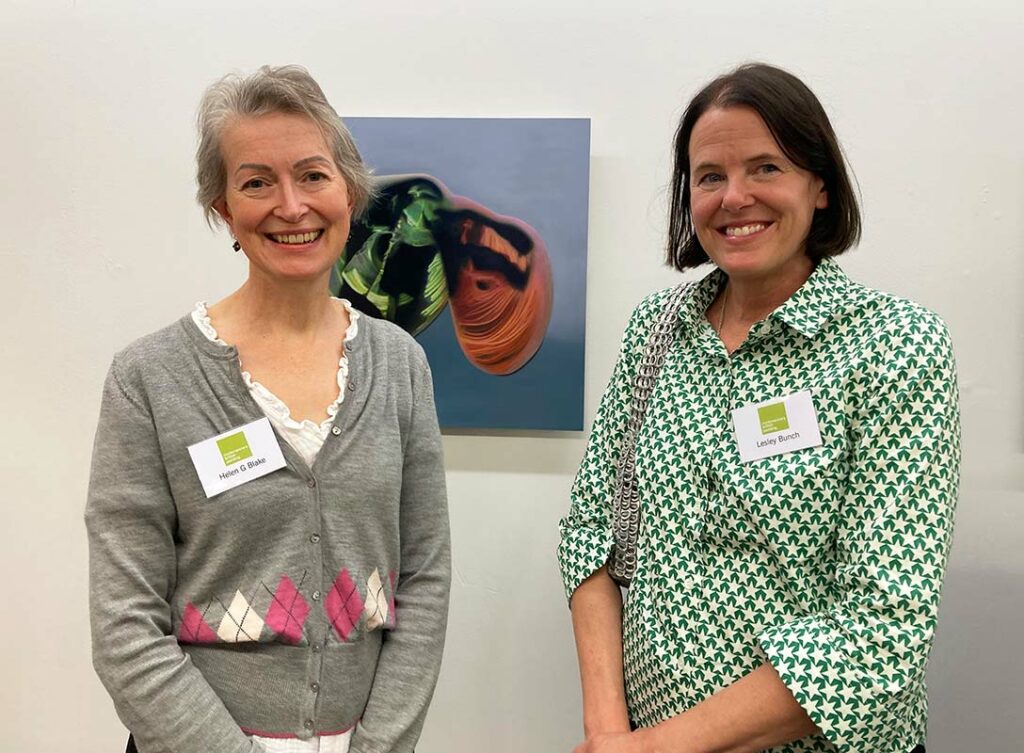 Purchase the catalogue that includes all 17 shortlisted artists and the essay by Hettie Judah.
The 17 shortlisted artists for the 2022 prize: Daniel H Bell, Sophie Birch, Helen G Blake, Andrew Bryant, Lesley Bunch, Michelle Conway, Seungjo Jeong, Bernadette Kiely, Helen Kincaid, Lindsay Mapes, Sonia Martin, Samuel O'Donnell, Mahali O'Hare, Simon Parish, Jen Roper, Shawn Stipling and Mimei Thompson.
The winner was announced on Saturday 17 September 2022 at Huddersfield Art Gallery. The exhibition then toured to Thames-Side Studios Gallery, London.
Lesley Bunch: Shadow Sculpture 9, oil on aluminium panel, 50cm x 50cm, 2021

Lesley Bunch: Shadow Sculpture 12, oil on aluminium panel, 50cm x 50cm, 2022
The prize judges for 2022 were: Hettie Judah (writer and art critic), Geraldine Swayne (artist) and Grant Scanlan (Curator at Huddersfield Art Gallery).
The 17 finalists were selected from over 1000 artists by a panel of four members of CBP: Susan Absolon (the winner of the 2021 prize), Deb Covell, Paul Newman and Casper White.
Huddersfield Art Gallery, Princess Alexandra Walk, Huddersfield HD1 2SU
17 September – 29 October 2022
Thames-Side Studios Gallery, Thames-Side Studios, Harrington Way, Warspite Road, Royal Borough of Greenwich, London SE18 5NR
11 – 27 November 2022
We would like to thank our judges and selectors, Huddersfield Art Gallery and Thames-Side Studios, and John Talbot, collector of contemporary painting, for his generous donation that has enabled us to increase the value of the 2022 prizes.
See the CBP Painting Prize archive:
CBP Painting Prize 2021
CBP Painting Prize 2019
CBP Painting Prize 2018
CBP Painting Prize 2017
CBP Painting Prize 2016